Huntington Headache & Neurology specializes in diagnosing and treating headache disorders and provides comprehensive care for a wide array of neurological diseases. Our dedicated and knowledgeable staff ensures the highest quality of patient care in a comfortable setting.  HHN is the leader in providing comprehensive treatment for neurological disorders by utilizing cutting-edge technology for patients who suffer from migraines, non-migrainous headaches, epilepsy, Parkinson's, Alzheimer's, other dementias, polyneuropathy, neuromuscular disorders, and other neurodegenerative diseases.
Rami Apelian, MD, MPH, FAES
Medical Director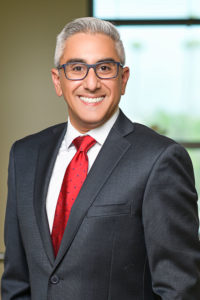 Dr. Rami Apelian is a triple board-certified neurologist based in Arcadia, California. Throughout his nine years in private practice, Dr. Apelian has specialized in diagnosing and treating a number of neurological disorders with particular interests in epilepsy and headache disorders. He provides effective treatment by utilizing a cutting-edge approach for patients suffering from a wide array of neurological disorders. As a highly sought-after physician leader, Dr. Apelian has served on the Board for Louisiana State Medical Society, Armenian American Medical Society, and as a Delegate to the American Medical Association.
Dr. Apelian received his medical degree from Tulane University School of Medicine. Concurrently, he obtained a Master of Public Health with a focus in Health Systems Management. Dr. Apelian completed residency at the University of Southern California / LAC + USC Medical Center and thereafter, a fellowship in Clinical Neurophysiology in 2010.  He was named Chief Resident for one year by the faculty.  He is board-certified in Neurology, Epilepsy, and Clinical Neurophysiology by the American Board of Psychiatry and Neurology and will be sitting for the Headache Medicine specialty exam offered by the United Council of Neurologic Subspecialties in October 2020.  Dr. Apelian is a Fellow of the American Epilepsy Society for his professional accomplishment and deep commitment to the field of epilepsy.  He is certified by the American Society of Neuroimaging in Neurosonology and has specialized training in programming Vagus Nerve Stimulators, Deep Brain Stimulators, Responsive Neurostimulators, and Peripheral Nerve Stimulators.
Fluency in Spanish, Arabic, and Armenian

Rocxana Velazquez
Managed care coordinator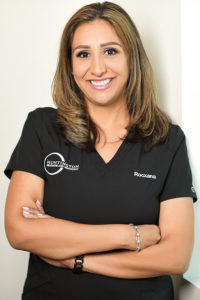 Rocxana has worked in the medical field for fourteen years and a committed member of Dr. Apelian's team since 2014. She continuously seeks to expand her knowledge and strives for professional development opportunities as a healthcare provider.  Rocxana is passionate and has built a great relationship with all of our patients.  She has excellent time management and communication skills in providing immaculate patient care.
chelse miccolis
specialty drug coordinator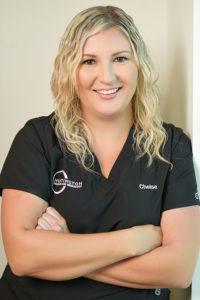 Chelse has been in the medical field for ten years and a committed member of Dr. Rami Apelian's team since 2013. Since joining the practice, she has excelled in getting specialty authorizations approved. She strives to provide the highest quality of compassionate care to our patients.
jennifer garcia
patient services liaison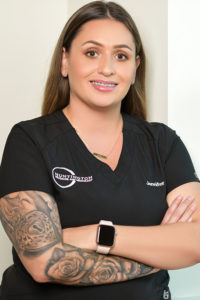 Jennifer has a background in children's neurology and caregiving for patients with Alzheimer's and dementia.  She received certification in medical assistance from North West College in 2011.  Jennifer handles all prior authorizations for medication.  Her passion for providing the highest quality of care and prioritizing the needs of patients makes her an excellent addition to the team.